Well, I'm Clarabell. Normally my introduction on forums are light, fluffy, and humorous, but seeing as this is a help forum I should probably say a bit more about myself.
…It's been about 10 mins now and I'm giving up. So this intro is neither informative nor humorous. The reason for this is I keep writing and rewriting and taking things out and putting them back in and writing about anything actually serious just causes me in me absolute mental failure, physical pain in my left arm, and severe amounts of anger.
Therefore, I say this:
Hi. I'm absolutly insane. This is a picture of a very adorable kitten.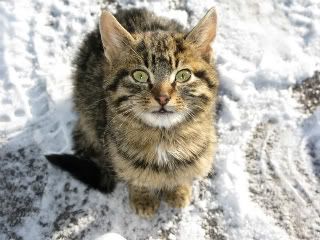 The kitten is absolutely unrelated.