Getting Started on SF
This page will help you get to know your way around SF and get you started with receiving and giving support. This 'Getting Started' guide covers posting on the forum, using private forum conversations and using our chat room and private chat functions. It is quite long so if you are looking for a specific section please use the quick links below:
Jump to Posting New Threads and Replying to Posts
Jump to Private Forum Conversations
Jump to Chat Rooms and Private Chatting
Jump to Staying Logged In
Jump to Avatar and Signature
Jump to Setting Your Preferences
Jump to Putting Links in Posts
Jump to Adding Pictures or Files to Posts
Jump to Profile Posts
Jump to Donations
Jump to Deleting Your Account
Posting New Threads and Replying to Posts
Most people like to start by sharing their story on the forum or writing a welcome thread to introduce themselves. We know that sometimes getting started with talking is hard, but the more you can tell people about what is causing you pain or problems, the easier it is for people to offer support. Don't be afraid to write what you feel; everyone here understands what it is like to be scared to talk and to feel helpless and like suicide is the only way out. Nobody here will judge you.
If you are not sure where to start, the "My Story" forum is a good bet, but please feel free to make a thread anywhere you think 'fits' for you.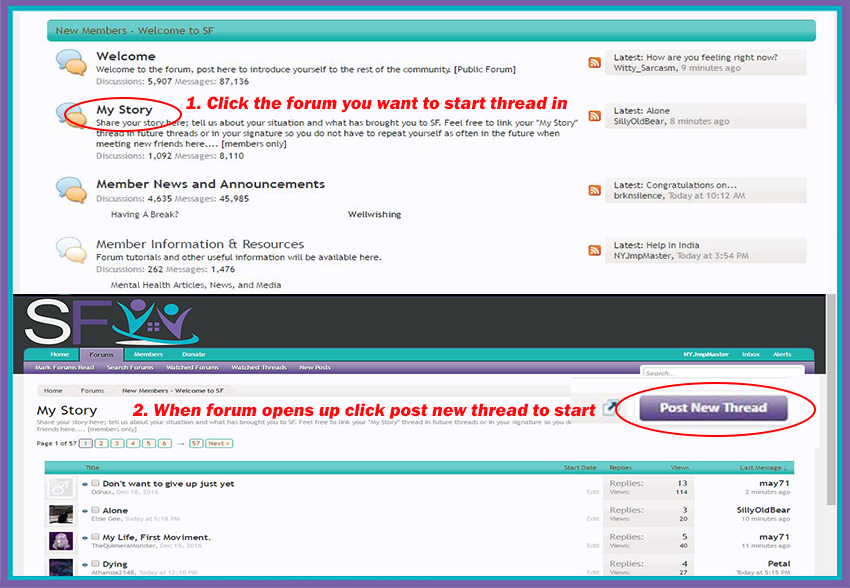 Once you have chosen where you want to write, you can start to reach out for support. It is as simple as 'clicking and typing' - please don't worry - we want to read what you have to say and it doesn't matter how long or short it is. The important thing is just to start. You can always add more later as people reply.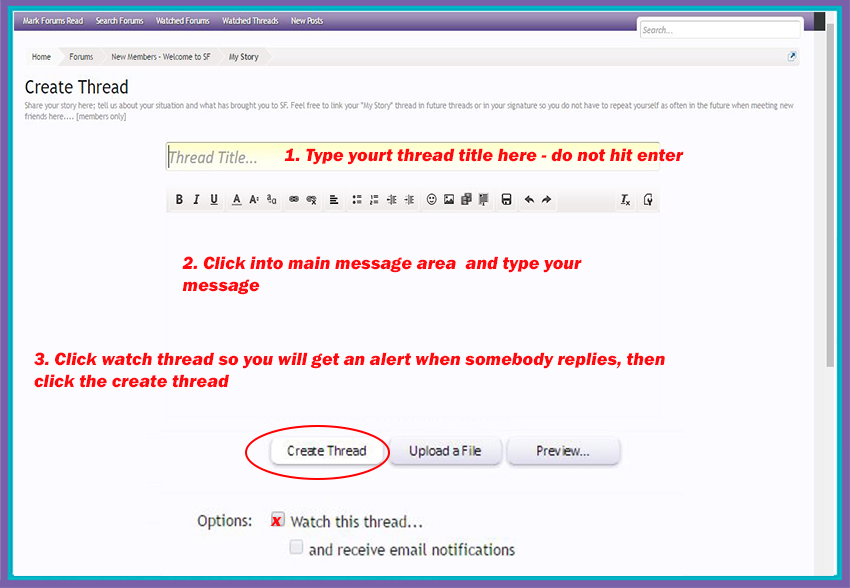 When you have written your thread, people will start to reply. The forum is busier at different times of day, so don't worry if it takes a couple of hours for people to start to answer you. When they reply, you can answer them using the 'reply' function. You can also offer help and support to other people on their threads by clicking reply and typing to them. Please don't worry about saying the wrong thing. As long as you are kind and stick to the forum rules, people will appreciate whatever you have to say.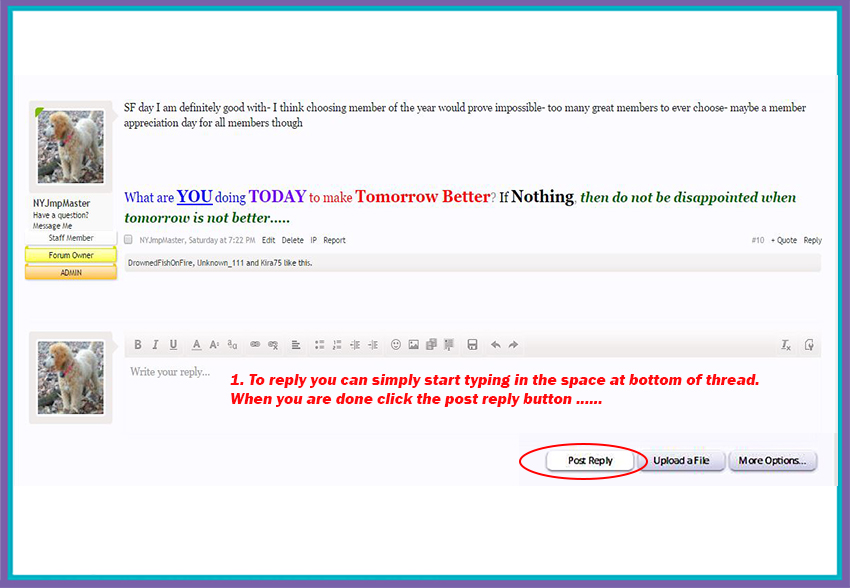 If several people answer you and you want to reply to a particular person, you can either use the @ tag like you would on twitter (@username) or you can use the "Quote Reply" function on the post itself.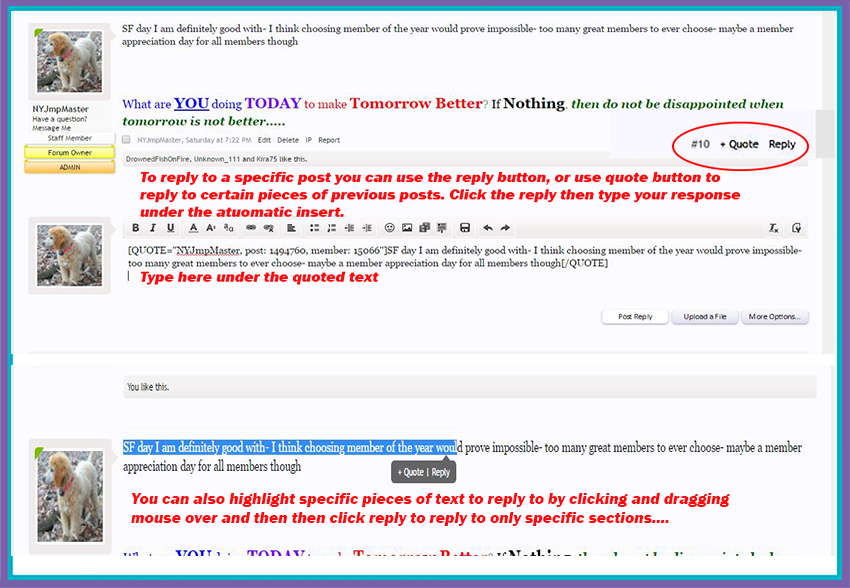 There is an edit button on the bottom of anything you write for 5 minutes so you can make small changes. After this, the edit button will disappear. If you see something that someone has written that you think staff should look at (e.g. it breaks forum rules or it is unkind or it is spam etc) please use the report function. Nobody but staff will ever know you reported it and all reports are completely confidential.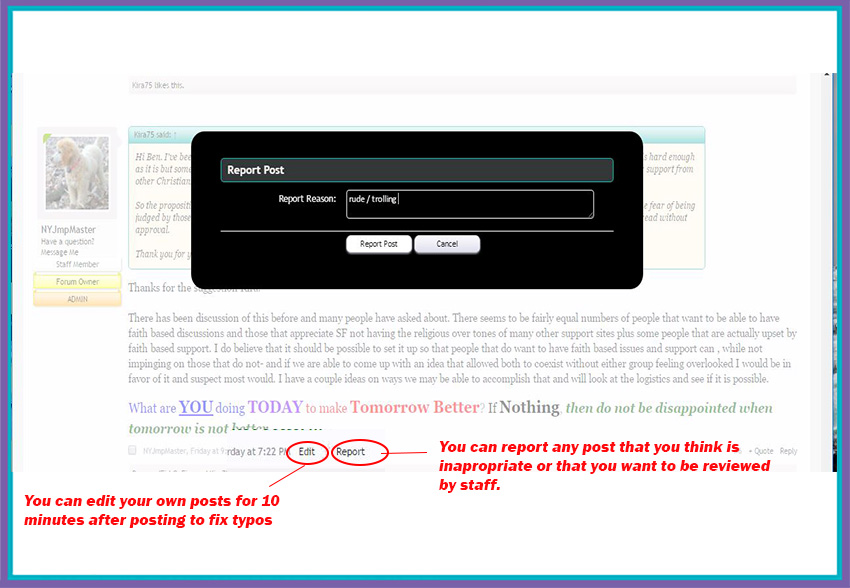 Private Forum Conversations
If you need to, it is possible to send someone a private, personal message on the forum by using the Private Conversation function. You can message staff with questions this way any time you need to ask something. Alternatively, once you have spent some time here you might like to talk to people you have got to know on the forums in a more "one to one" setting. It is always best to start on the forums so people can get to know you before you move to Private Conversations. Starting a conversation is very simple: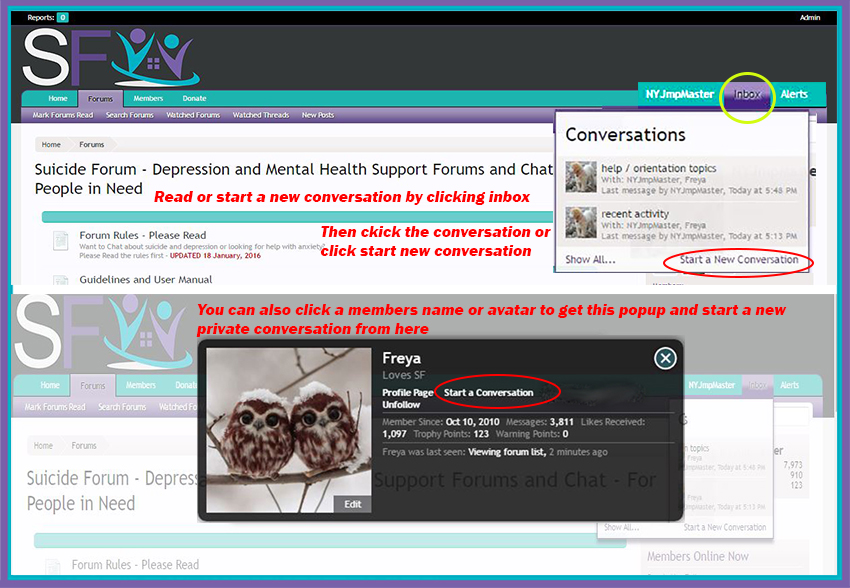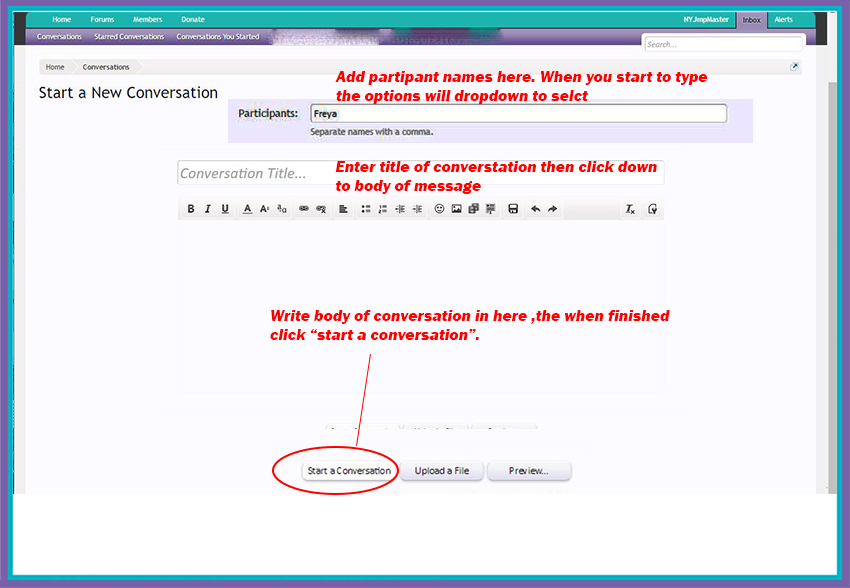 If someone sends you a private forum conversation, you will get a red notification on top of your inbox. If you click it, you can read the message. Sometimes this will be a message from staff but sometimes it will be a message from other members. You can reply to the message the same way as replying to a post. Only you and the people that show in the right sidebar can see what you are writing. You can report conversations if you feel they break the rules or you think someone is being inappropriate or someone is making you uncomfortable. The person will never know you reported them. If you want to add people to the conversation they will be able to see the conversation from the very beginning.
Chat Rooms and Private Chatting
If you feel like you would prefer to talk to people 'in real time' for instant support or simply companionship to distract you from horrible thoughts and feelings, you can visit our chat rooms.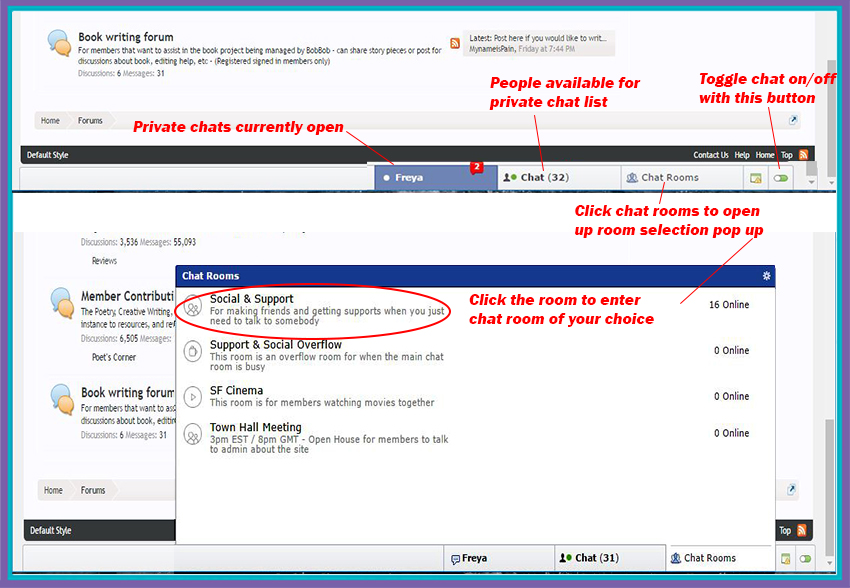 Once you are in the chat room, introduce yourself and say hi. People will talk to you. Don't worry if everyone seems to know each other - we are very friendly and you will get to know people in no time. If you want to talk to people in private, please ask them in the chat room if that is okay first to be polite. If anyone is breaking the rules and you think staff need to see what they are writing, use the report function. They will never know you reported them and staff look at 100% of all reported incidents.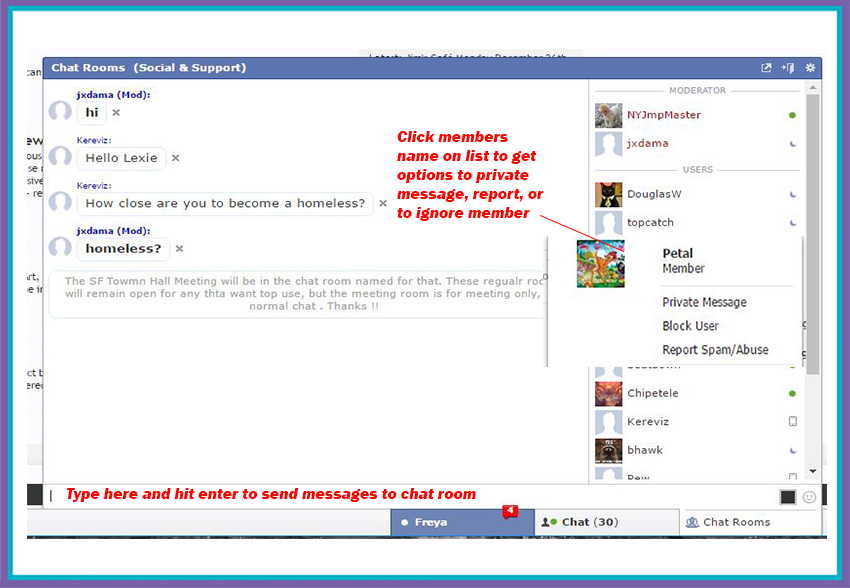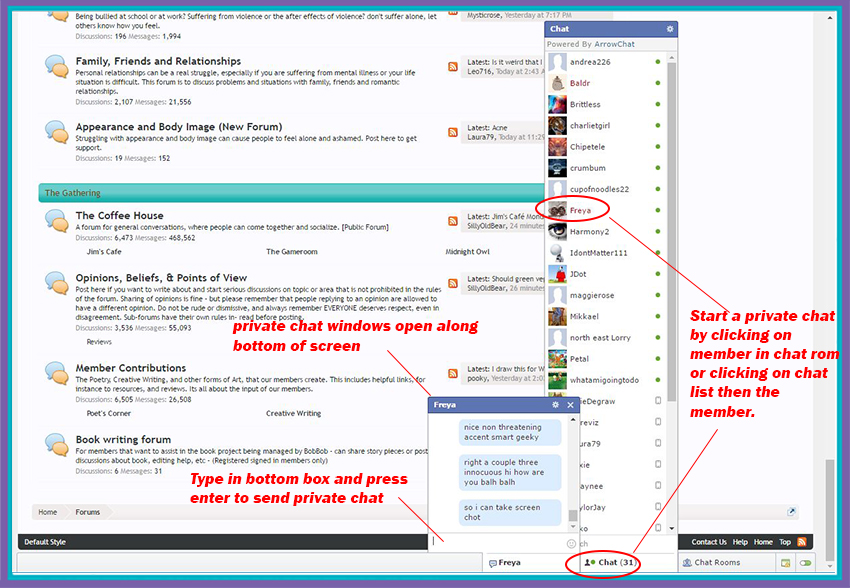 If at any time you don't want to see what a member is writing because it is not safe for you, or you wish to show offline to a particular person, you can 'block' them from your chat. People do not know you blocked them and they are easily unblocked again if you choose.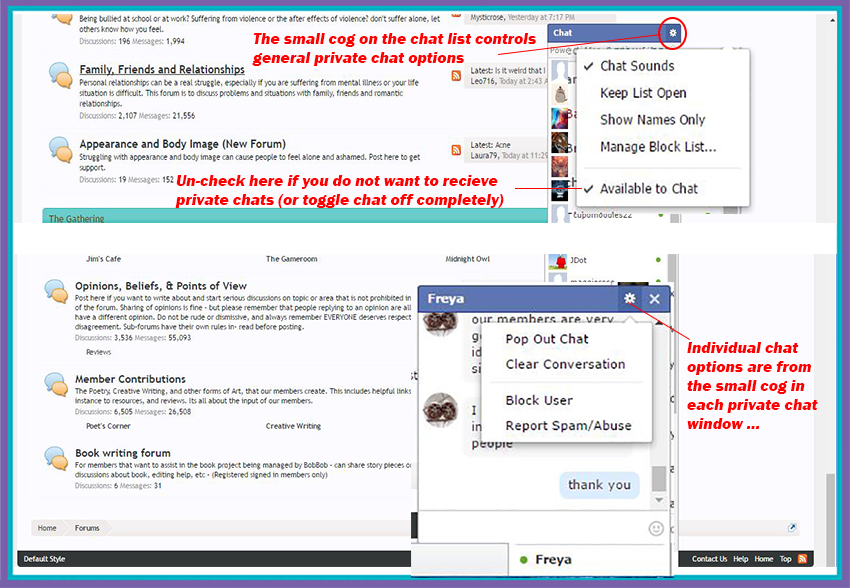 Staying Logged In
SF uses a session cookie to keep you logged in. To prevent accidently being logged out while using sf because the cookie expires it is a good idea to click the box to stay logged in when you first sign on , and then to manually log out when you are done.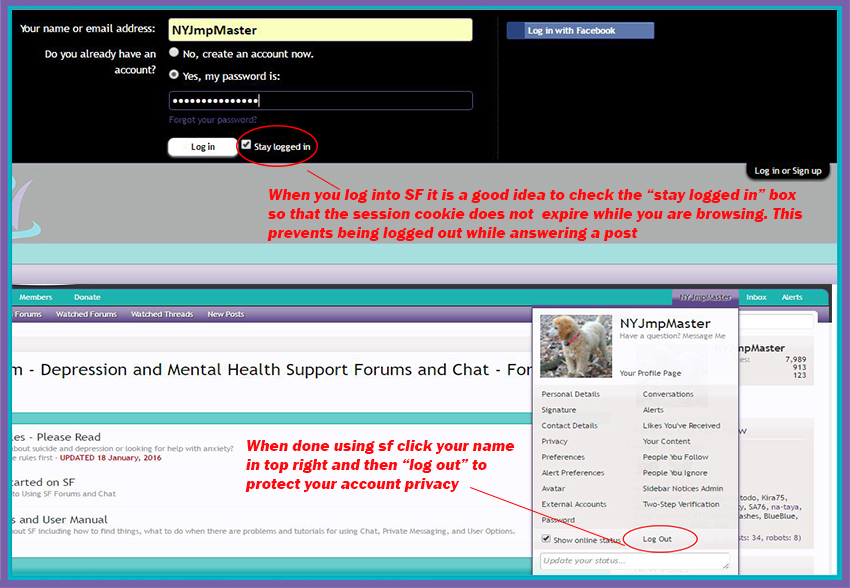 Avatar and Signature
You can set an avatar right away. Having an avatar makes you seem more like a 'real person' to our other members and posts where people have an avatar usually get more responses. If you want to put quotes and such in your signature you will have to wait 48 hours before you can do that.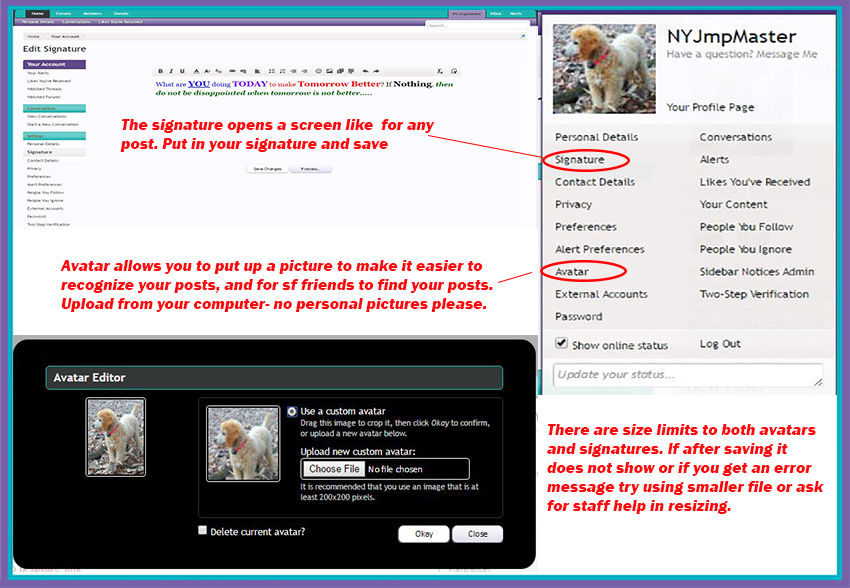 Setting Your Preferences
There are lots of different preferneces you can set. Some of these are only available after 48 hours to deter spammers and trolls. The images below cover Privacy Settings, Personal Details, Contact Details, Browsing Preferences, Alerts and how to Follow or Ignore other Members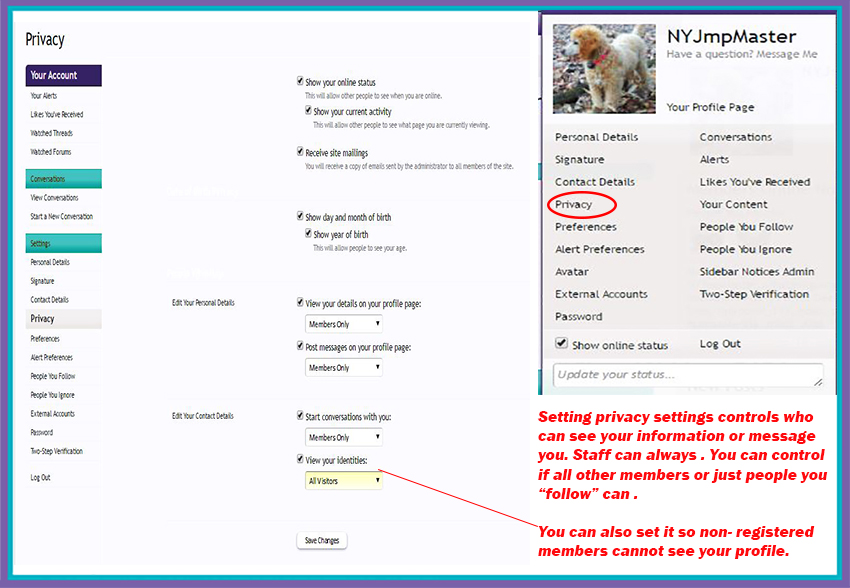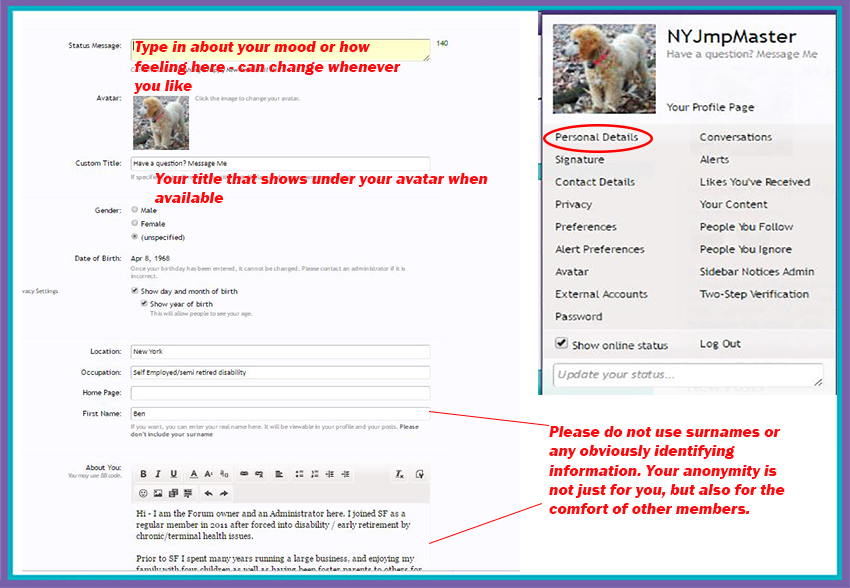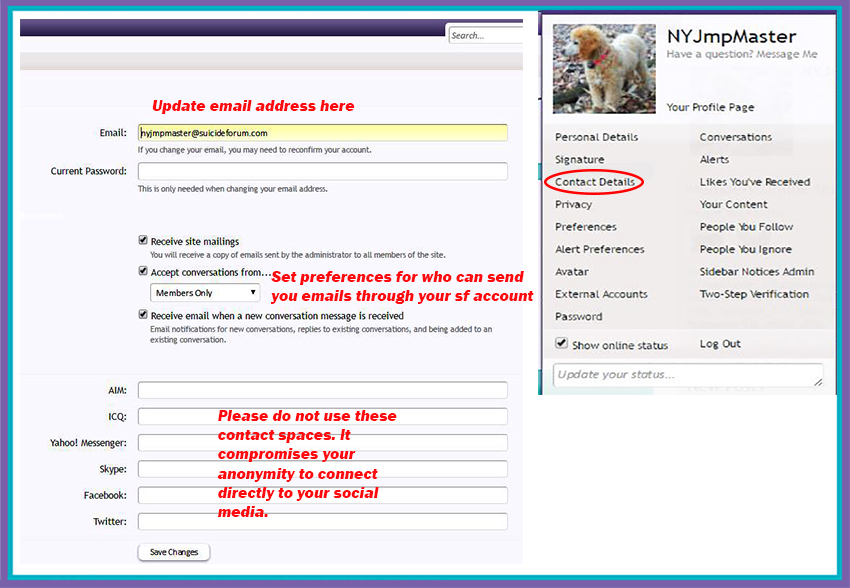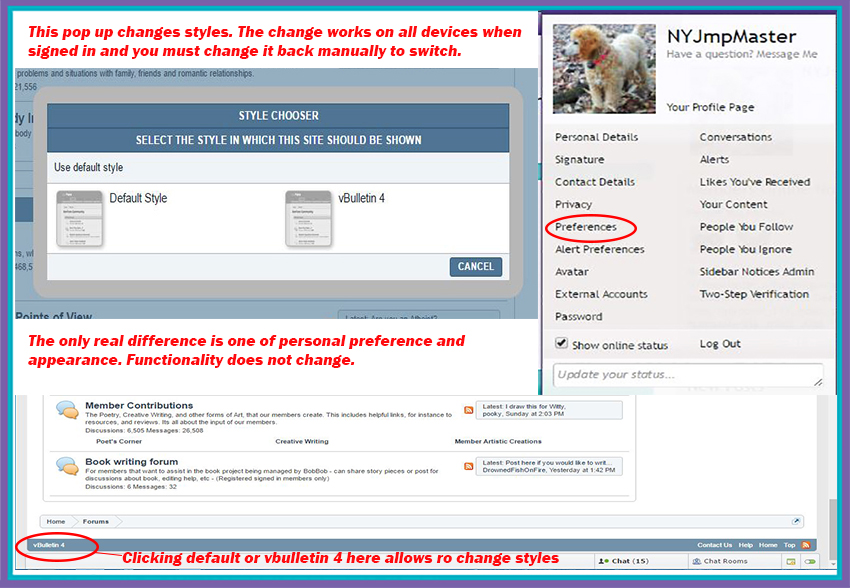 You can get alerts when people reply to your threads, reply to threads that you have also replied to or reply to threads that you are 'watching'. You can also set up alerts for particular forums so you could see, for example, when anyone new posts in the Welcome forum etc. This can help if you want to make sure you do not miss anyone replying to any of your posts.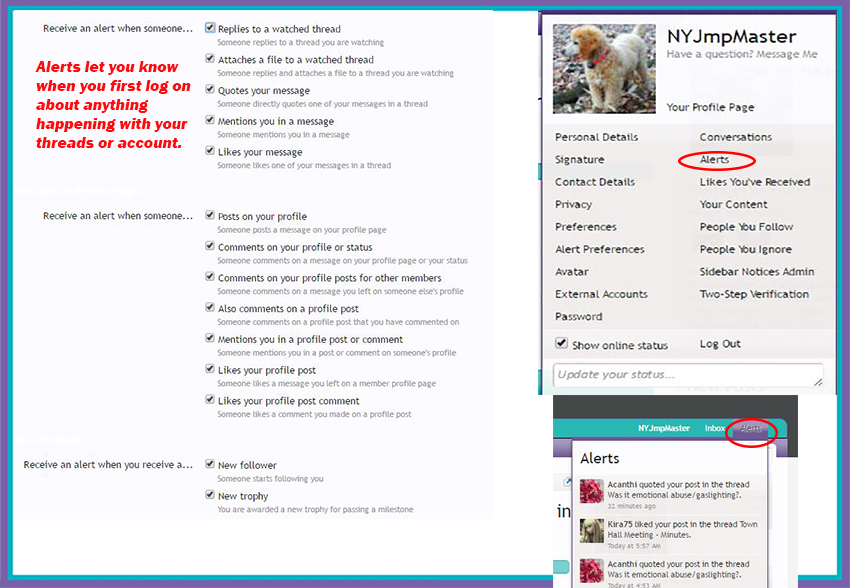 Following is like sending a friend request - you can follow anyone you want and they will get an alert. Anyone can follow you. They do not get any extra information about you, so don't worry. If a member's posts are bothering you, you can choose to ignore them so you will not see their posts on the forum. The person you are ignoring is not informed and will never know.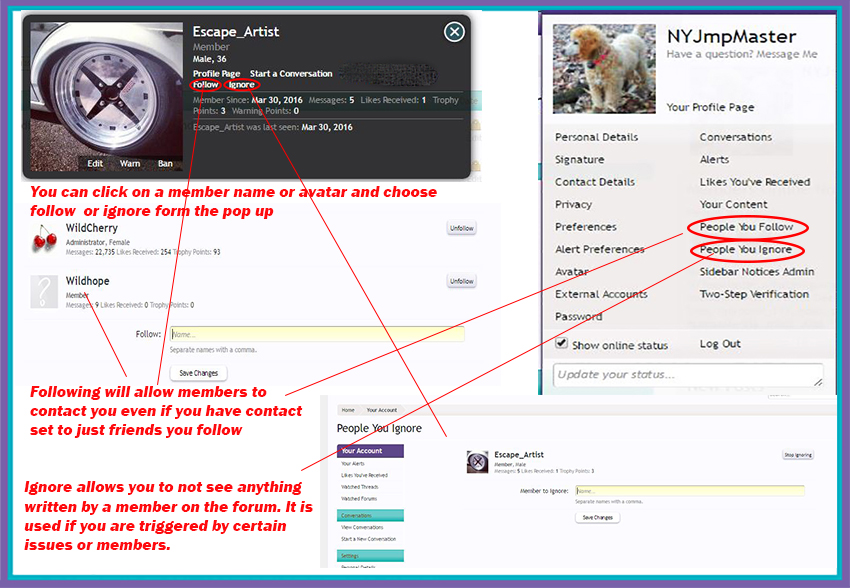 Putting Links in Posts
To protect our community from spammers, you have to be a member for 48 hours before you can put a link in a post. Links to anything dangerous/triggering, advertising or personally identifying are against the rules and will be removed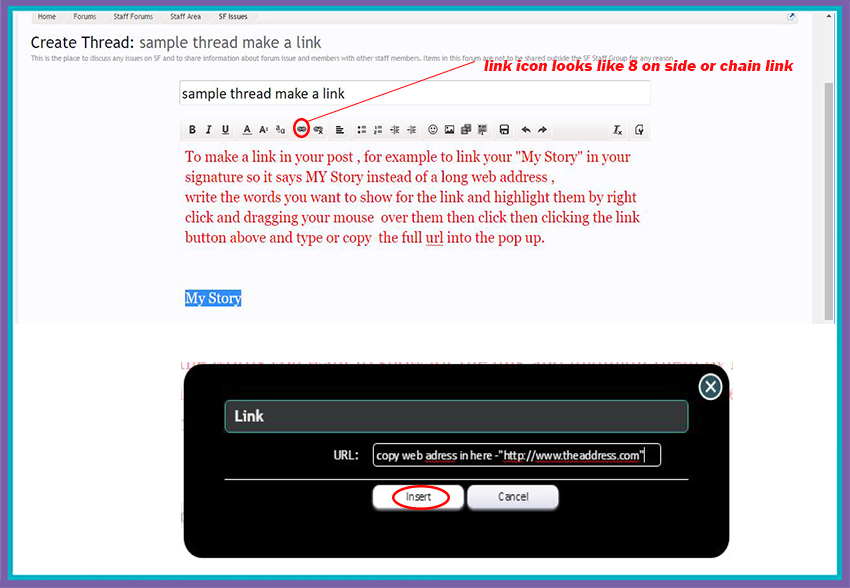 Adding Pictures or Files to Posts
You can add pictures and files to posts by linking from web pages where the image is hosted or by uploading from your computer. Please do not post images that can identify you or pictures that are upsetting or inappropriate.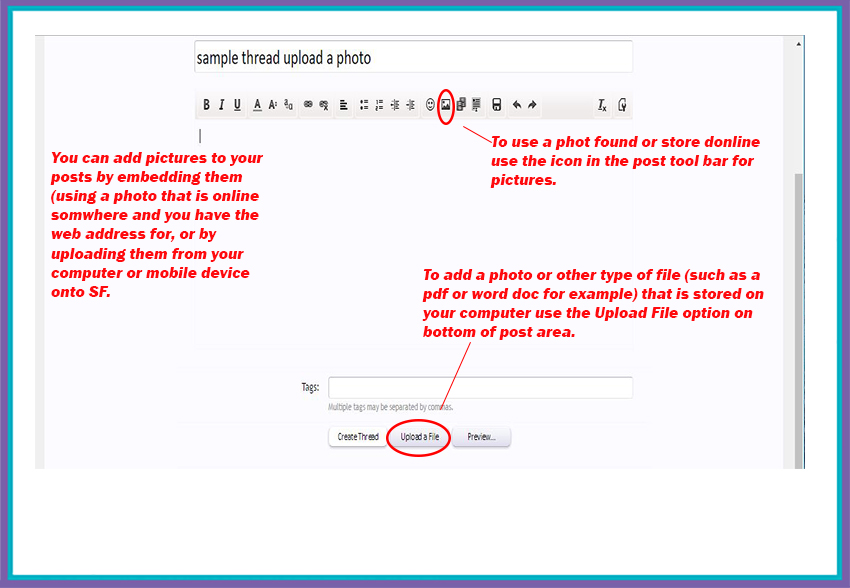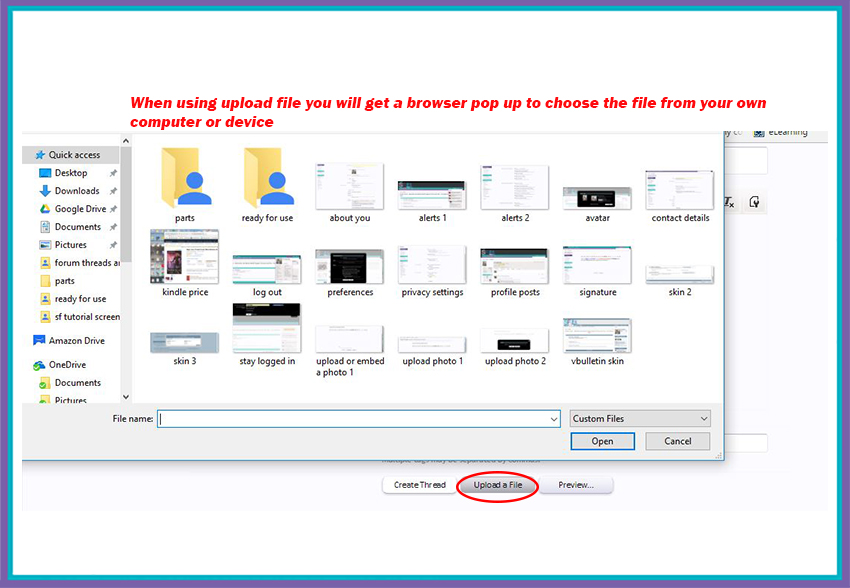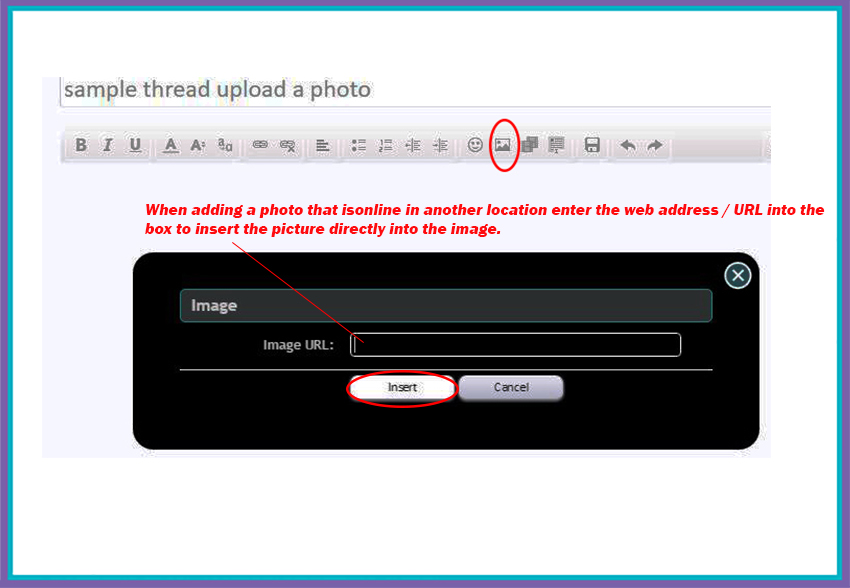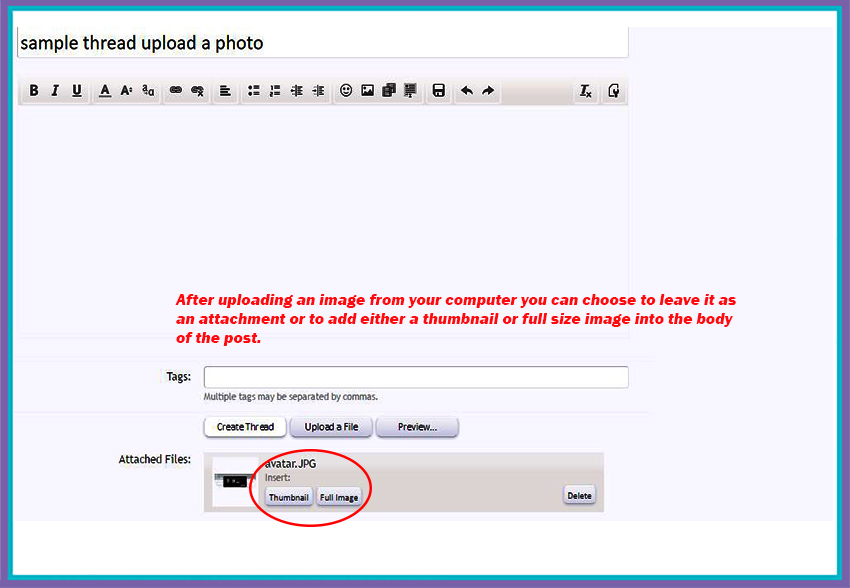 Profile Posts
Members can leave personal messages for people on each other's profile pages / visitors walls. This is a nice way to welcome new members or just check in with people to let them know you are thinking about them, or to thank them for replying to your thread.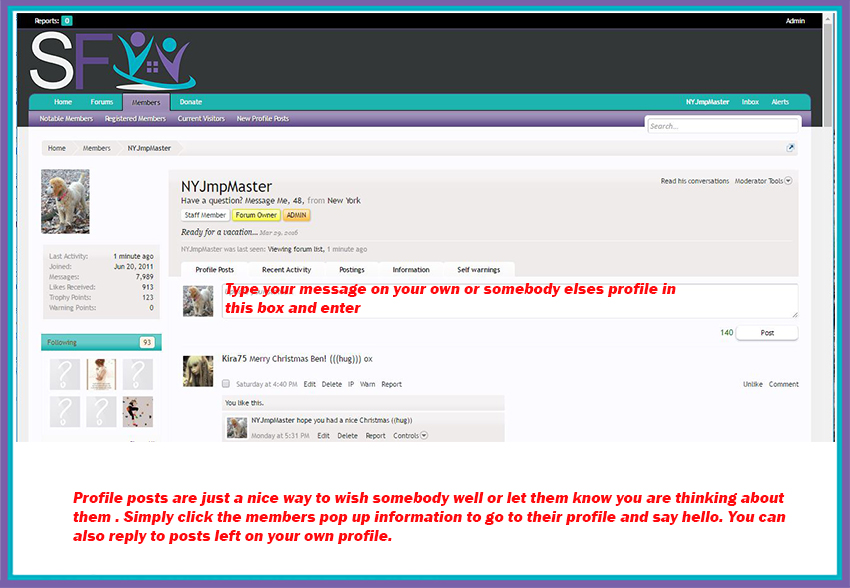 Donations
SF is run entirely on donations from our members and staff. Every single penny goes to keeping the site running - server costs, security, chat software licensing, forum software updates etc. Every penny counts and we are very grateful for every donation. People who support SF financially, whatever the amount, recieve an SF Supporter banner. Donations allow us to help the 10,00+ people a day that come to SF looking for help.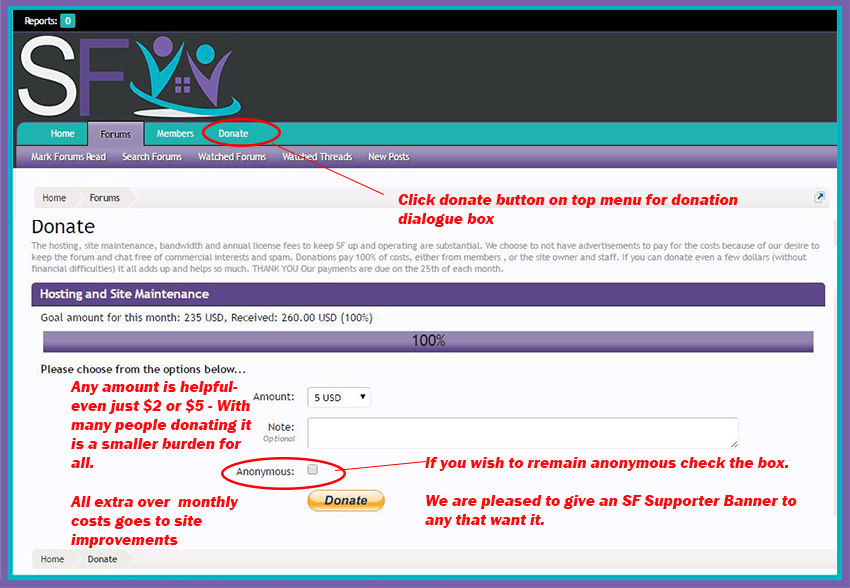 Deleting Your Account
As mentioned in the rules on signup, we do not delete accounts from SF. We do not hold any personal information about you at all on our servers. It is your responsibility to follow the rules and ensure that you do not share identifying information on SF.